A plus Wildlife Control
Call: 866-606-9188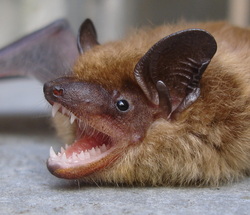 _ Love them or not, bats are one of nature's most unique species of the animal kingdom.

Bats are an amazing mammal and are found throughout Ohio. They are an extremely important part of our environment and consume large quantities of insects, which would otherwise be considered pests to people and crops.

As wonderful and biologically diverse as they are, bats can become a nuisance, or "pest" when using homes and other structures as roosting sites.


When bats take up residence inside or on Buildings they can:

1. Increase accidental intrusions into the living quarters of the house.

2. Increase the risk of exposure to the rabies virus.

3. Cause feces (guano) and urine accumulations which can lead to foul odors and serious Health Risks. (Histoplasmosis)

4. Cause an infestation of a parasitic insect called the "Bat Bug". The bat bug is closely related to the Bed
Bug.

5. In general cause anxiety and unrest from their constant nighttime scratching and other noises that become
unnerving.

---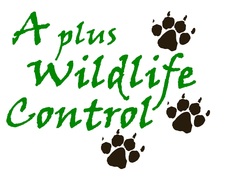 _
A plus Wildlife Control
I
t is our mission to provide affordable, professional animal removal services to residential & commercial customers. We offer custom animal control solutions for almost any type of wildlife problem. A colony of bats living in a building? Noises of squirrels running through the attic? Problems with raccoons and their destructive behavior? We have the tools and experience to quickly and professionally solve your problem.
Serving Medina, Summit, Stark, Wayne, Ashland, Lorain, and Cuyahoga counties
Call
(866) 606-9188
or
Email
---


Serving the areas of: Cleveland * Brunswick * Medina * Rittman * Wadsworth * Chippewa Lake * Creston * Gloria Glens Park * Lodi * Seville * Spencer * Westfield Center

Akron * Barberton * Cuyahoga Falls * Fairlawn * Green * Hudson * Macedonia * Munroe Falls * New Franklin * Norton * Stow * Tallmadge * Twinsburg

Norton * Orrville * Rittman * Wooster *Apple Creek * Burbank * Congress * Creston * Dalton * Doylestown * Fredericksburg * Marshallville * Mount Eaton * Shreve * Smithville * West Salem